Superior Production Skills
TNTY Waterparks performs all of its manufacturing in Turkey in a 35,000-square-meter (376,737-square-feet) state of the art factory specially designed for waterslide production. With experience in designing and installing more than 3000 waterpark projects in 108 countries, TNTY Waterparks is known as the world's largest brand with a wide range of products.
By continuing to invest in R&D, TNTY Waterparks aims to successfully lead and serve the industry through technology and innovation in the global arena and to maintain its pioneering identity.
Resin Transfer Molding (RTM)
Pioneer in the advancement and the application of L-RTM Process in Waterslide Manufacturing
Introduced Light-Resin Transfer Moldingtechnology in waterslide manufacturing in 2006
First European waterslide manufacturer that uses L-RTM in manufacturing.
Single waterslide manufacturer in the world to produce largest waterslide components by L-RTM.
Single waterslide manufacturer in the world that offers all of its line as Magic Shine.
Only waterslide manufacturer in the world that can offer bowl rides and family rides as RTM manufactured
Offers its patented Natural Light Effects, Special PatternEffects in RTM and translucent RTM waterslides.
Finest Quality waterslides both aesthetically and physically in less time and with less waste.
ADVANTAGES
Perfectly shiny & smooth finish on both sides
Aestheticallysuperior products
Strongerbut lighter waterslides
Homogeneousthicknessdistribution
Perfectly smoothjoints
Environmentallyfriendly
Low emissions
Easy maintenance
Available in translucentcolors
Available in Natural Light Effects
Available in Special Pattern Effects
Available in Natural Sound Effects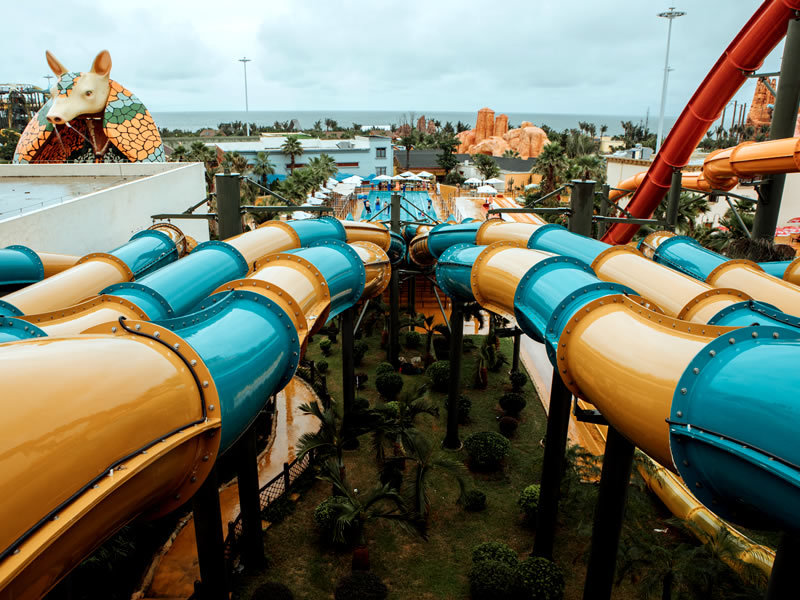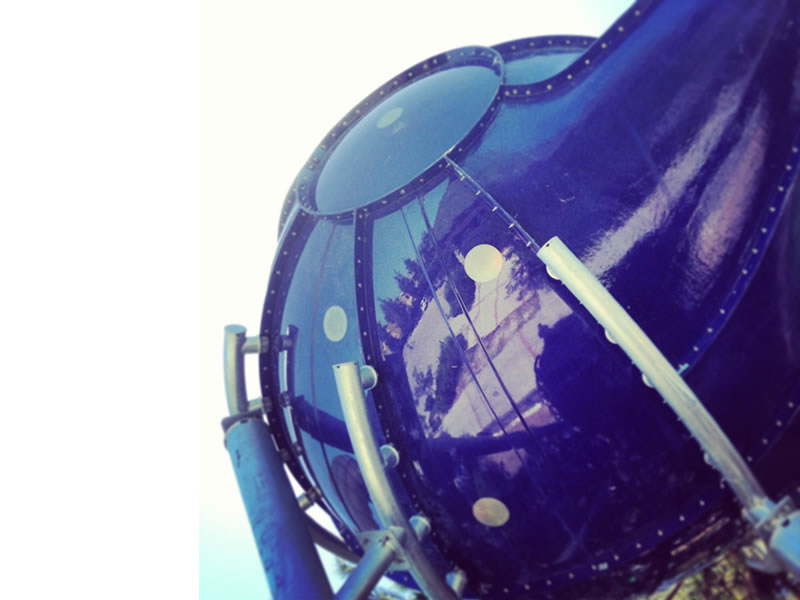 Natural Light Effects (NLE)
The naturallight effects - coming from the sun - that are created inside the tunnel type water-slides by a special technique
Integratedinto Magic Shine®
Safest, costless, most fun and most colorful light effect solution in tunnel slides
PatentedTechnology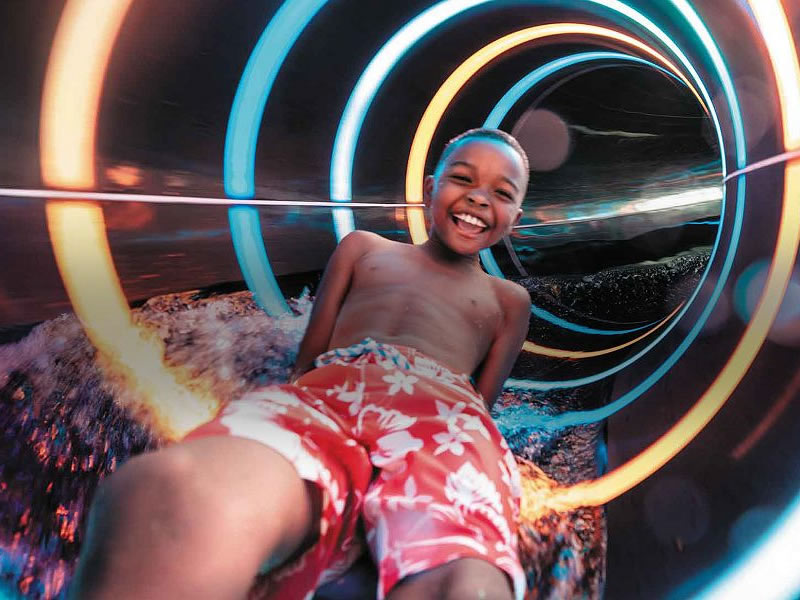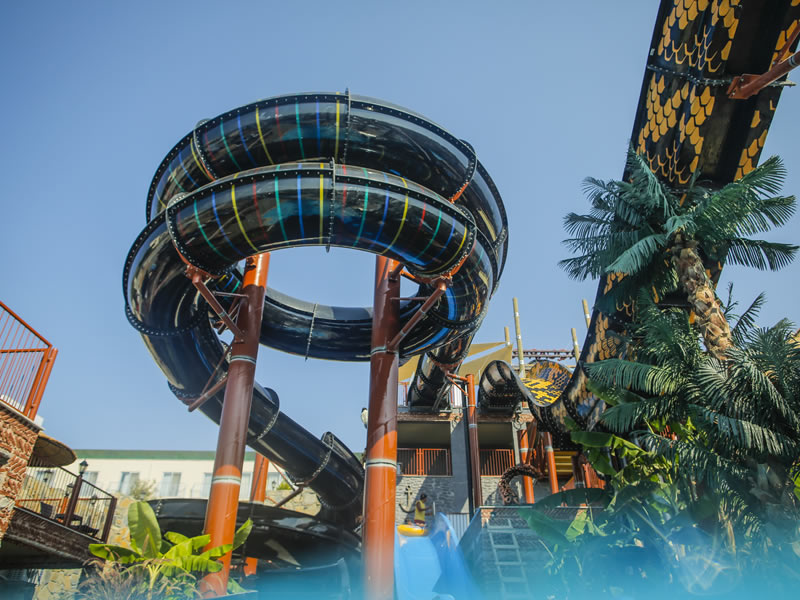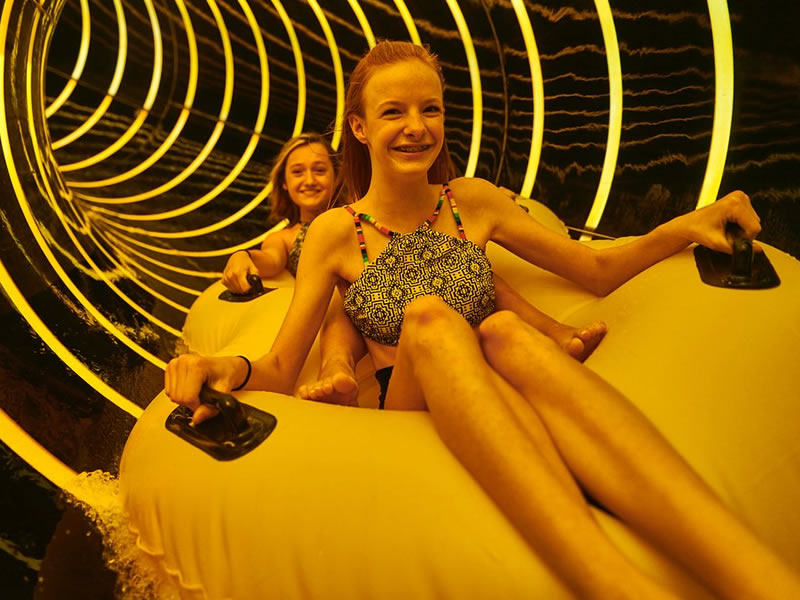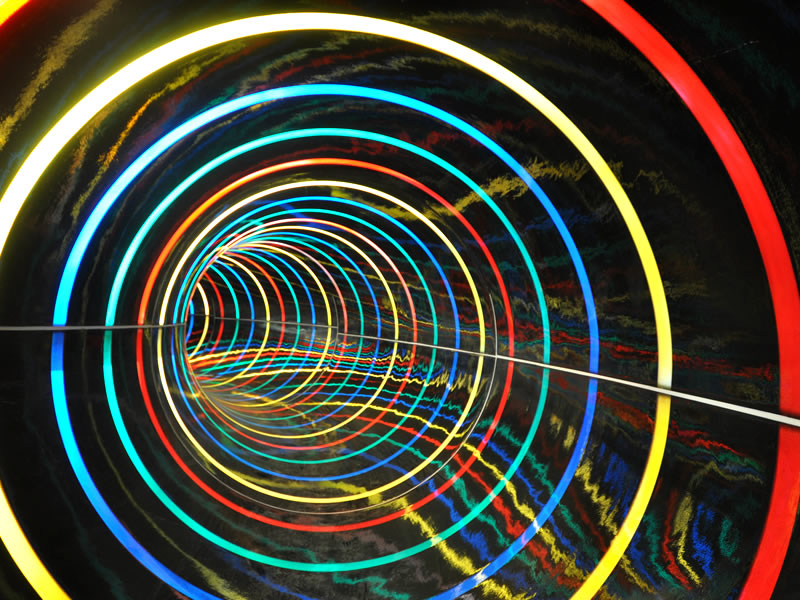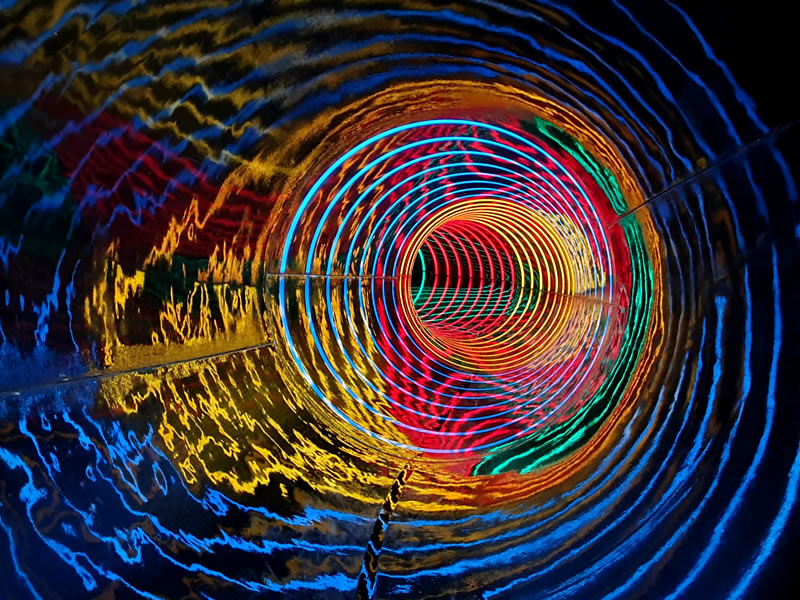 Special Pattern Effects (SPE)
A more attractive look compared to a standard one color options.
Several color options compatible with the park's theme and landscape.
Offering a theme in itself, reduces the theming costs in general.
Promises the same delivery period with the standard colors. • Continuous application throughout the slide.
Available in Magic Shine which doubles the visual feast both offering special patterns and a superior shiny look on the outer surface of the slide.
We are also offering patterned translucency.
Contact us for SPE application in translucent slides!
Translucent
Glassy Fiberglass
Enriched Visual Impact
Spectacular Appeal
Visible Transparency
Since 2007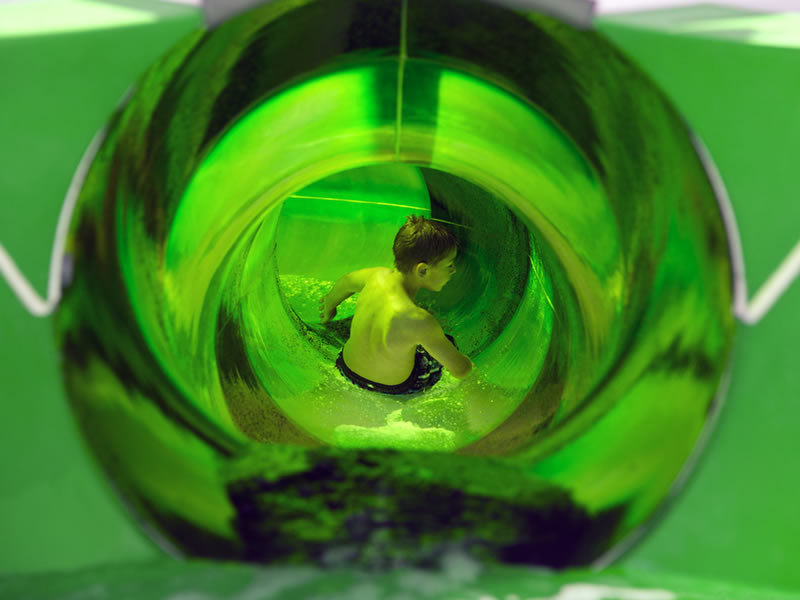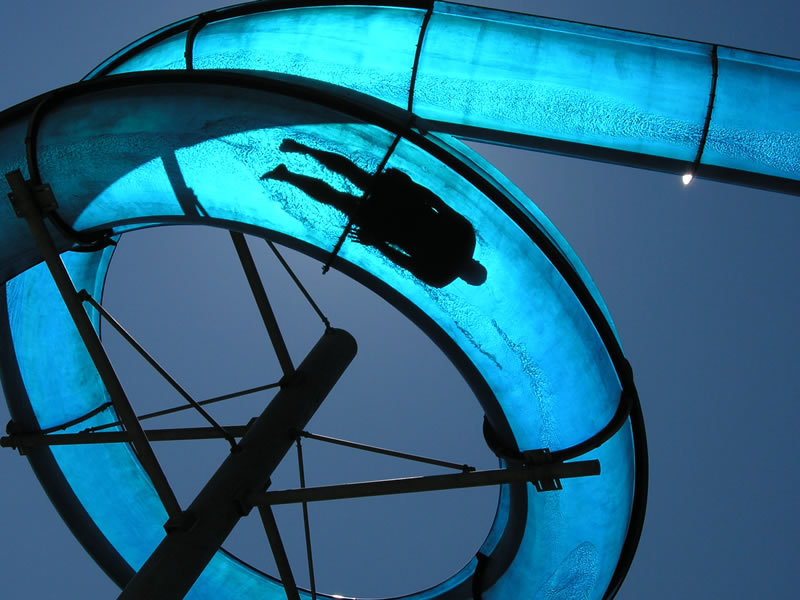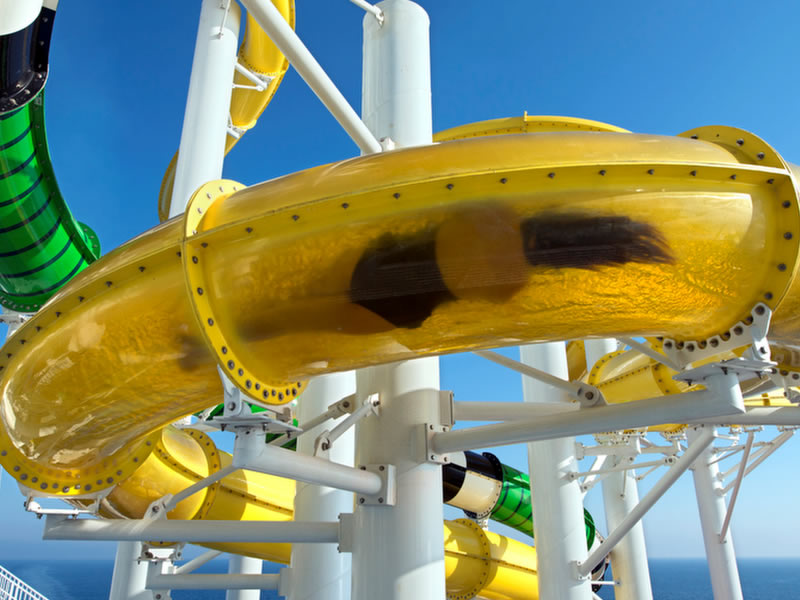 Glassy
Strong Spectator Appeal
Crystal Clear
Glassy
Enriched Visual Impact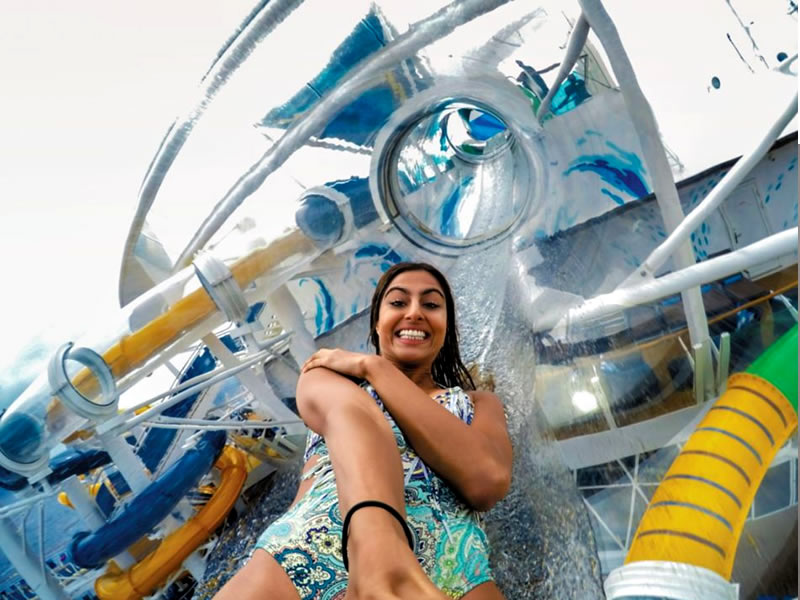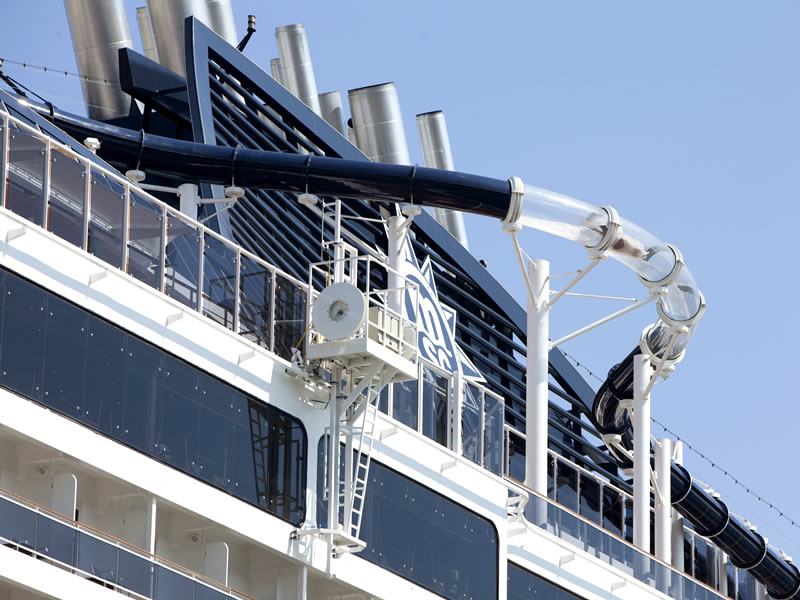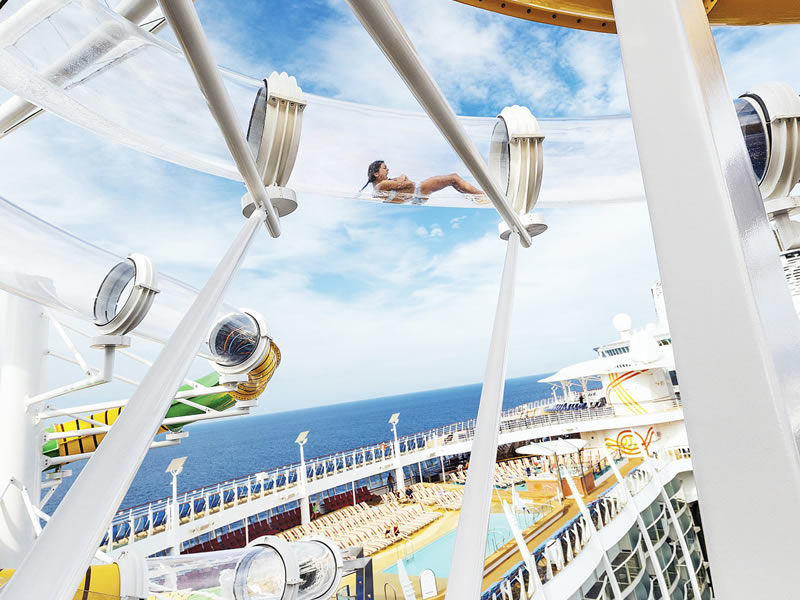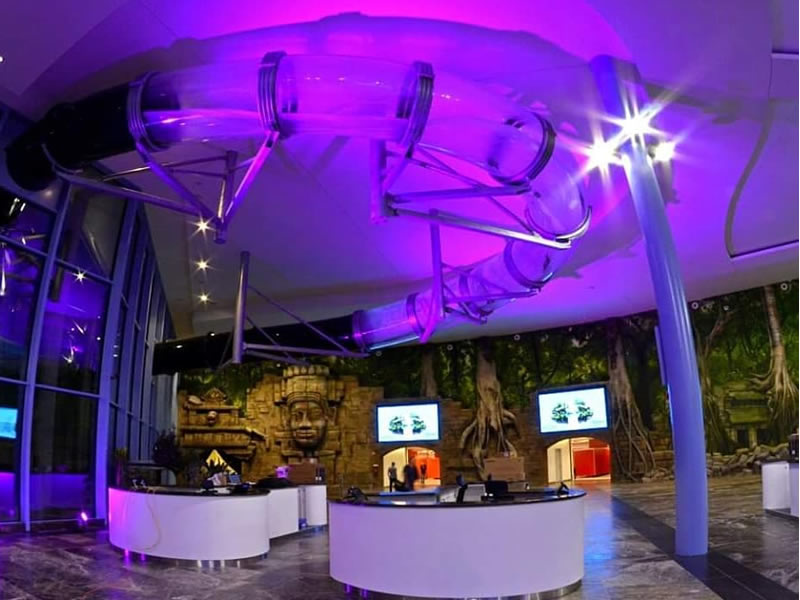 Art Gallery
FUSING WATER SLIDES WITH ART
TNTY has now set a new standard for waterslide manufacturing excellence. It' s newest technology innovation turns waterslides into genuine works of art with both interior and exterior designs - fully embedded into the production of the waterslides - that will change the way waterslides are themed forever more.
TNTY Waterparks is fusing waterslides with art, offeringnearly unlimited opportunities for waterparks looking to set themselves apart. Now, they not only can offer guests a thrilling ride experience but also fully themed slides that seamlessly reflect a park's motif in ways never before available.
Granite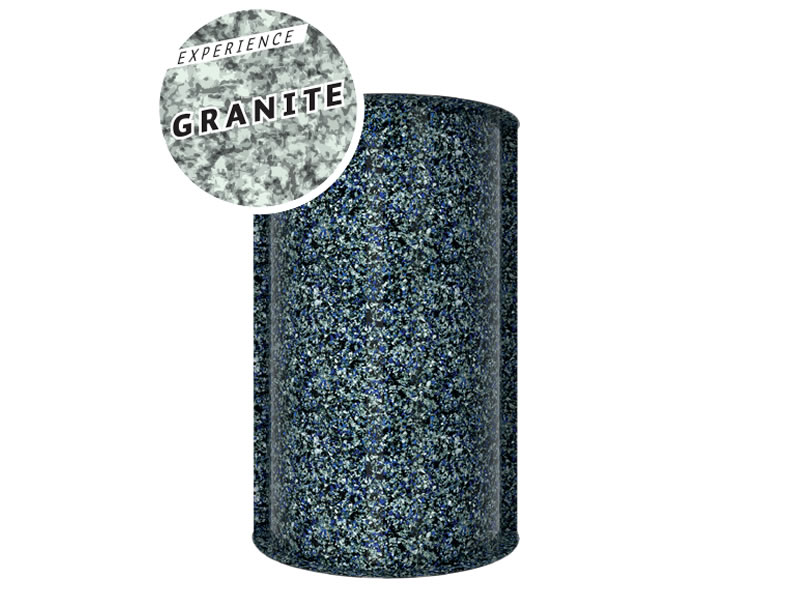 TNTY is now offering granite look waterslides (out of composites). These offerings can be of different color options with the stone granite look. For a monument look park with artistic applications, you now have one more option.
Granite look waterslides are attractive making it not only versatile but favorable for your waterslides.
Available in a multitude of colors.
Made out of composites
Visually appealing
Eases theming
Works in perfect accordance with decoration and theming of the park
Glitter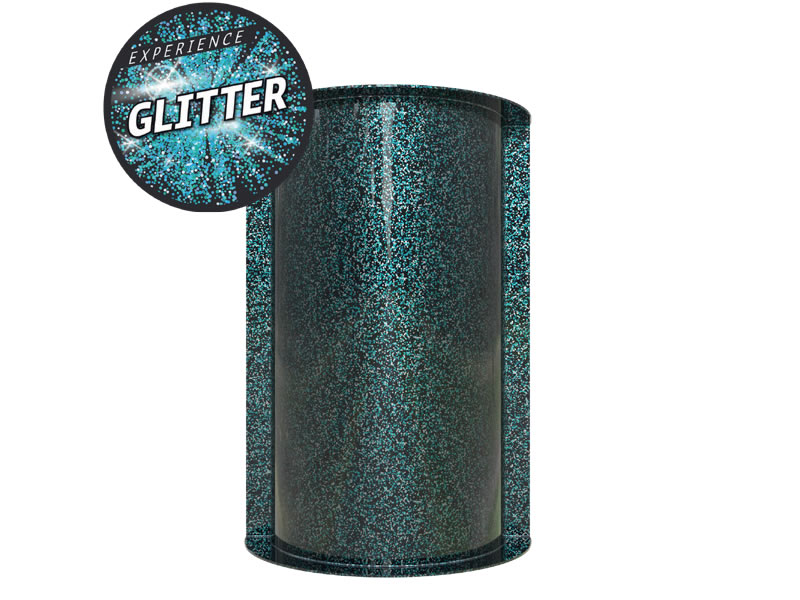 TNTY's brand-new speciality "Glitter" offers more attractive finishes on waterslides. Various glitter color combinations availability support the flexible design structure of a waterpark.
Various glitter color combinations
Glamorous finish
Intense shimmer finish
Sparkling finis
Vintage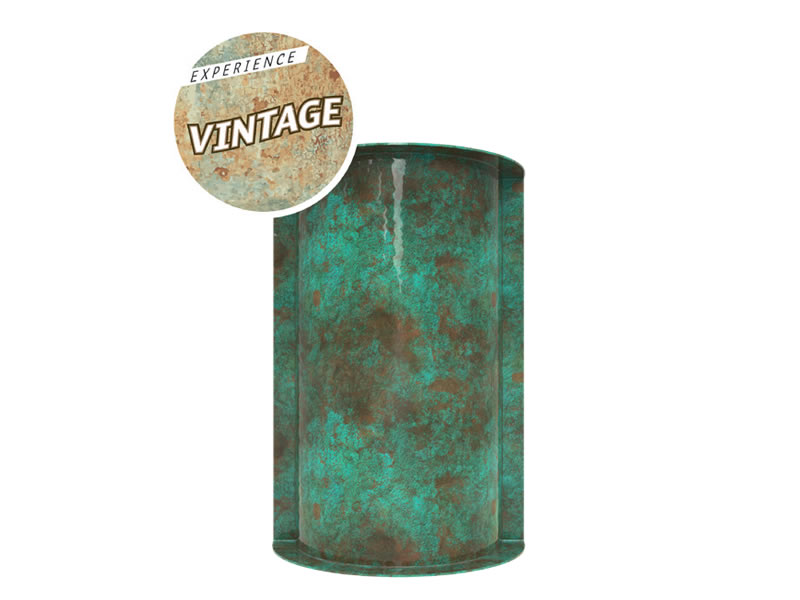 A vintage look waterslide adds uniqueness and elegancy to view of a waterpark. Oxidized surface and metallic finishes strength waterslide's vintage style appearance which also enables to create its own original theming.
Composite with metallic soul
Corrosion resistance
Metallic finishes
Oxidized surface
Vintage style
Reflection
The visual appeal of high-tech facades are created from the metallic colors applied to this offering. Shiny, reflective and glossy surface finishes are available in gold, silver, copper and platinium.
Metallic textures
Shiny, reflective, glossy finish
Gold, silver, copper and platinum choices
Triangulated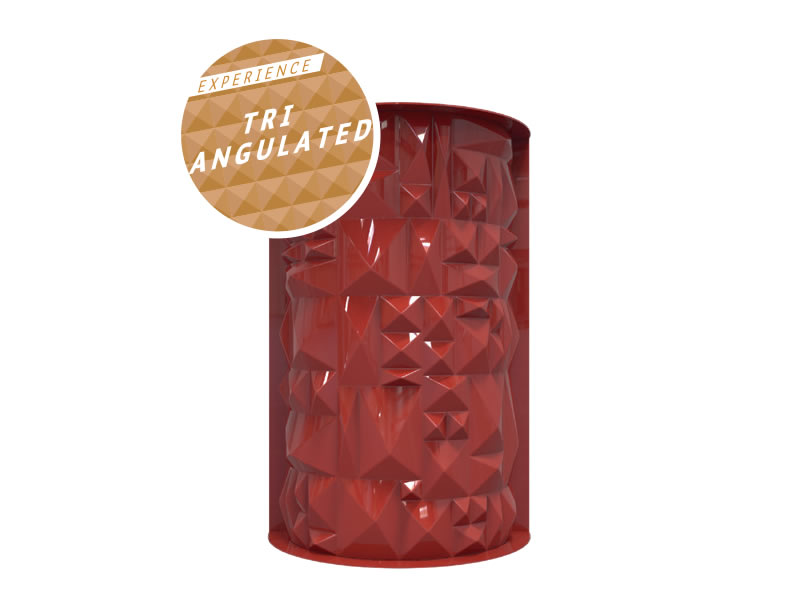 The three-dimensional, embossed surface of this option reflects light much like a solid prism. The unique geometrical shapes of this design create truly artistic theming options.
Three-dimensional, embossed surface
Theming possibilities
Unique geometrical shape
Honey Comb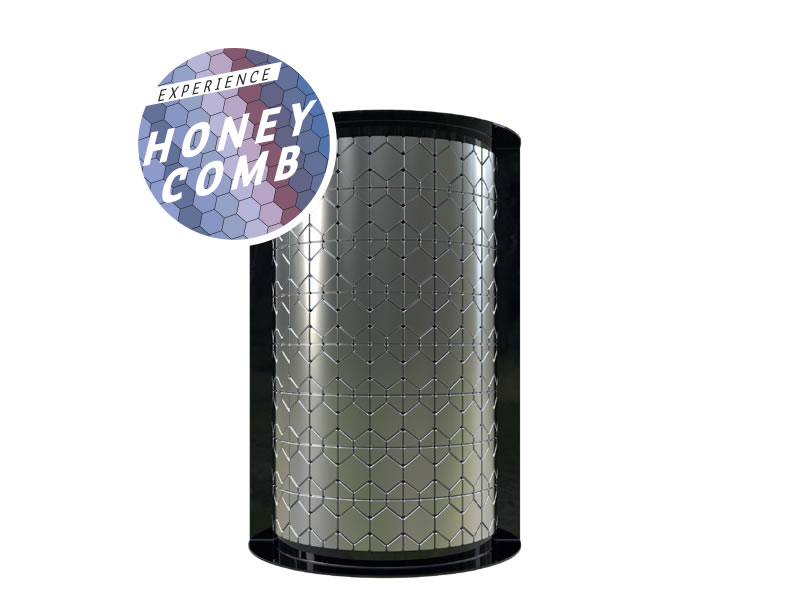 Similar to the Triangulated option, this specialty pattern is cut and applied to TNTY's slide components to create a honey comb appearance. A surprising number of metal patterns can be created from this option.
Specially designed, cut and applied patterns
Themed possibilities
Unique geometrical shape
Surprising metal patterns
Mosaic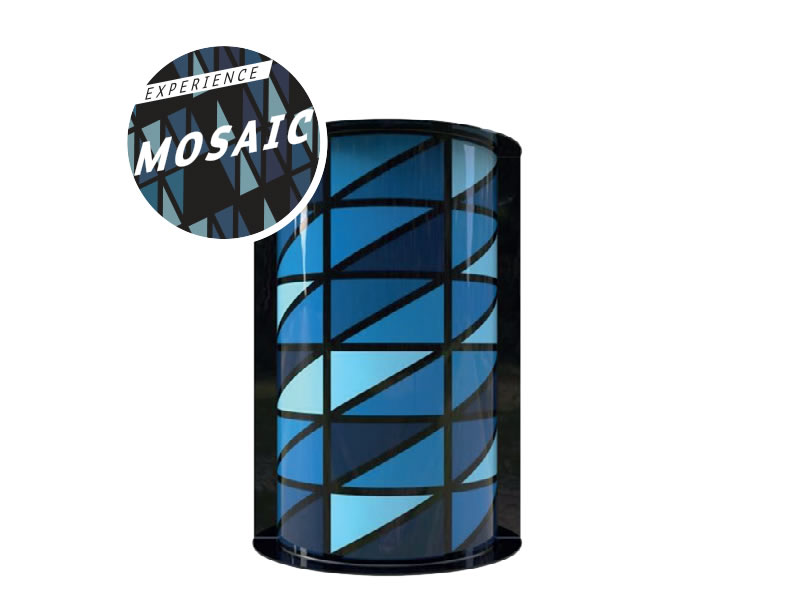 Parks looking for a sophisticated alternative for their slides can choose the Mosaic exterior. This option reflects the Italian art of tesserae – a design technique in which individual tiles form the shape of a cube. But unlike actual tesserae, TNTY's version is one solid piece of design and is available in a wide range of colors.
Unlimited design options by mixing differentpieces and colors
Remarkable theming selection
Show-stopping visual impact
Wood'n Slide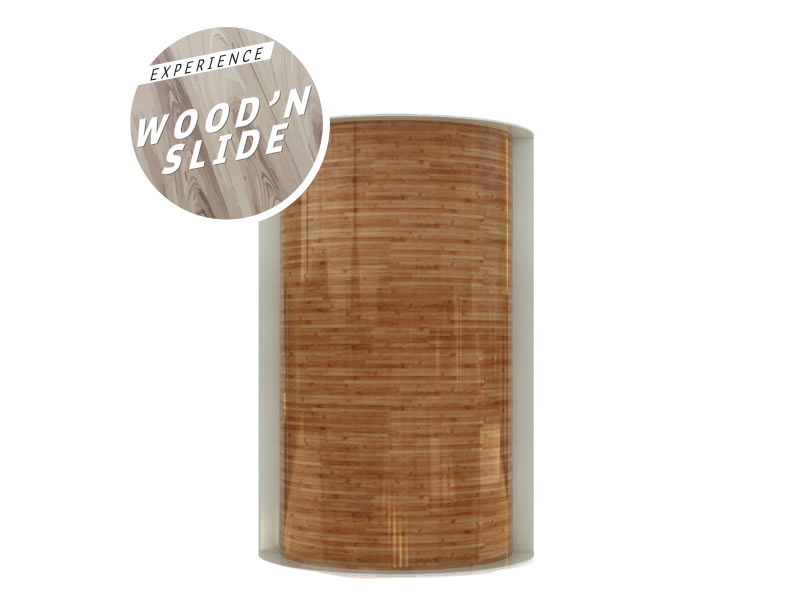 For parks eager to add a natural look to their slides, this option provides an astonishingly realistic wooden finish in a variety of wood veneer options.
Astonishinglyreal wood finish
Provides natural feel to park's environment
Wide variety of wood veneer options
Graffiti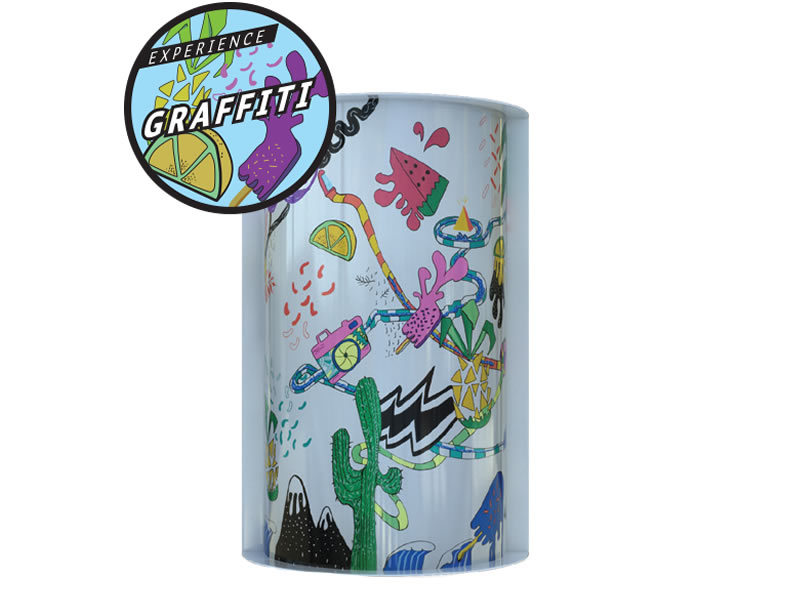 The design application includes customizable, hand-drawn, exclusive illustrations that will create a strong and unique visual impact. All Graffiti designs are tailor-made to a park's theme.
Exclusive, handmade illustrations
Unique designs
Strong visual impact
Customizable themingoptions
Chameleon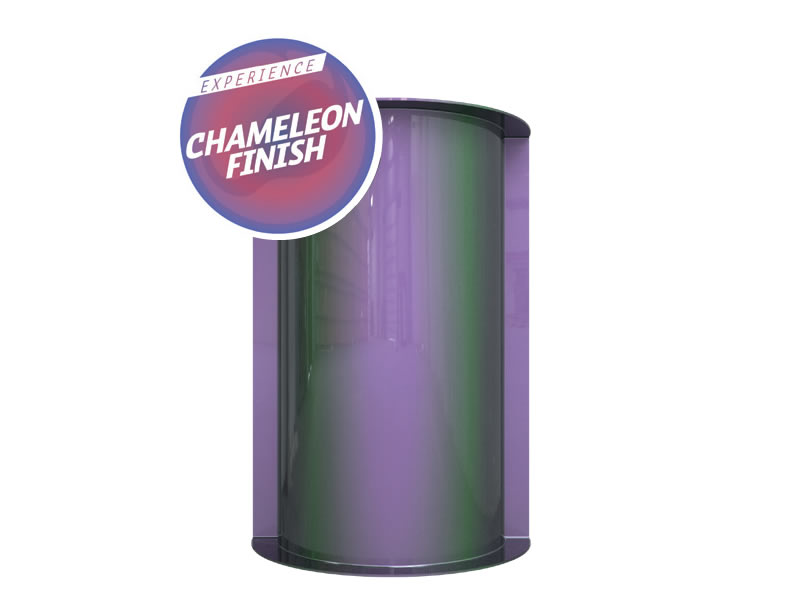 Due to its natural prism effect, this option offers rainbow view under direct sunlight or strong light at exterior surface of waterslide which is also provides strong visual impact on waterpark.
Variable colors like chameleon
Color changes as to angle and light
Strong Visual Impact
Natural Prism Effect offers rainbow view under direct sunlight or strong light
Iridescent pattern options for your waterpark
Available for composite and metal surfaces