09-11-2011
Waterpark Manufacturers Bring Home Brass Rings
Winners were presented with the prestigious industry award at the 2017 IAAPA Expo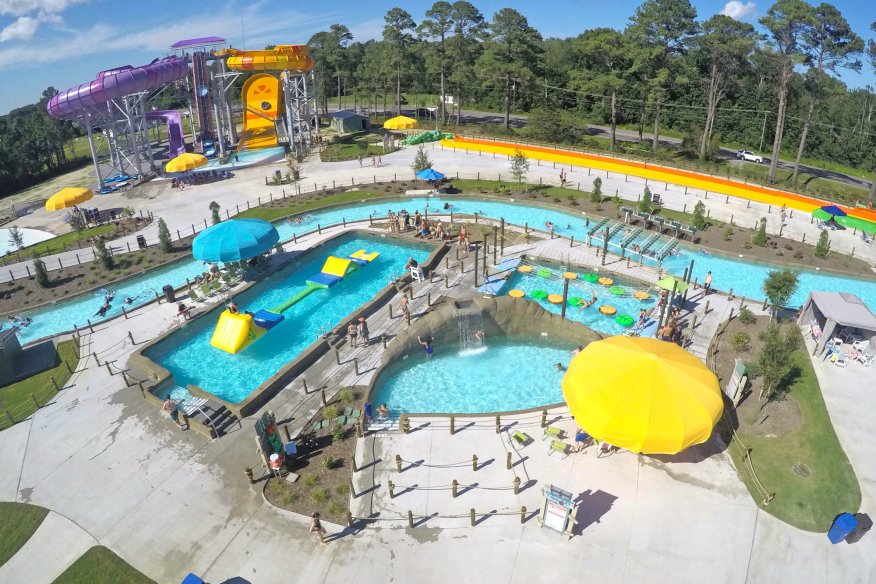 Aquatic Development Group
Brass Ring Awards are an annual tradition at the International Association of Amusement Parks and Attractions (IAAPA) Expo. Awards are given as an honor to exhibitors and attendees for excellence in the attractions industry. There was a strong showing, once again, this year from the aquatics side. Winners were presented with the award during the Expo in Orlando, Fla.
The awards are named after an amusement industry custom dating back to the 1800s. Rings made of iron and brass were suspended above carousel riders at varying heights, low enough for them to grab, but high enough to be challenging. Snatching a brass ring was considered an accomplishment, since there were many iron rings and only a few brass rings. Riders who were skilled enough to grab brass could be rewarded with a prize or a free carousel ride.
This year's recipients from aquatics include:
Major Ride/Attraction – Class B (Product cost of less than US$3 million)
1st Place
WhiteWater Attractions
Water Transportation System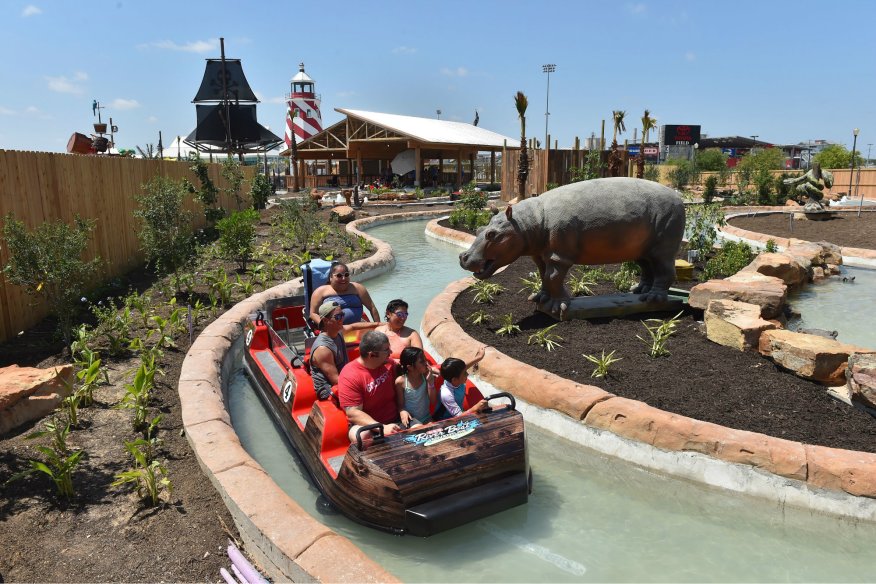 WhiteWater West
In order to accommodate Morgan's Inspiration Island, a waterpark designed with inclusive attractions for guests with physical and sensory disabilities, WhiteWater redesigned its Water Transportation System. The new design lets guests in wheelchairs and those with limited mobility to ride Morgan's River Boat Adventure along with their family, friends, or caregivers. The boat platform is flat, allowing guests to board from anywhere and wheelchairs to be rolled on. There's no stepping over high sides to enter or exit.
Water Park Ride/Attraction – Class A (Product cost of US$2 million or more)
1st Place
ProSlide Technology
Double TornadoWAVE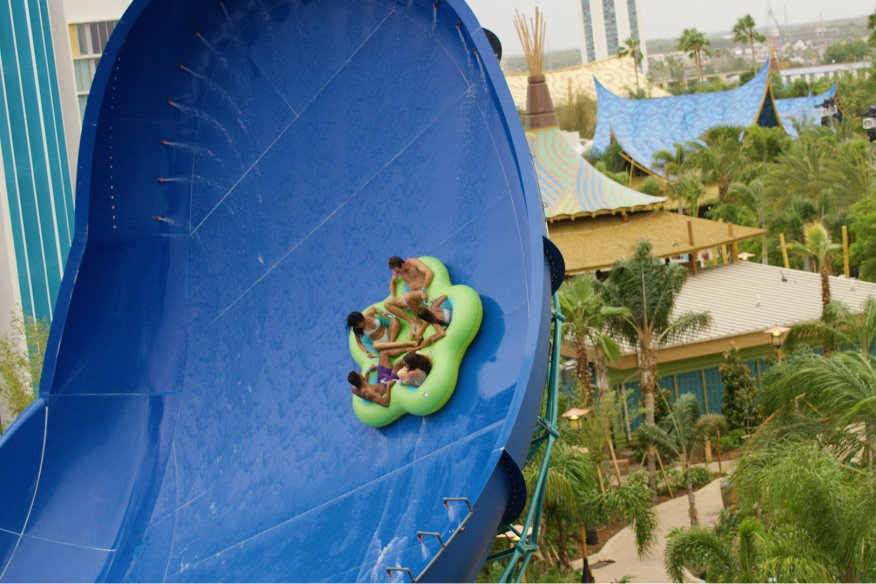 ProSlide Technology
ProSlide upped its wow factor by adding a second wall to the TornadoWAVE ride. Two curved walls send four- to six-person rafts into almost vertical position, giving riders a zero gravity experience. The Double TornadoWAVE is designed to give riders a thrill and add a unique design element to a park.
2nd Place
WhiteWater West Industries
Manta 71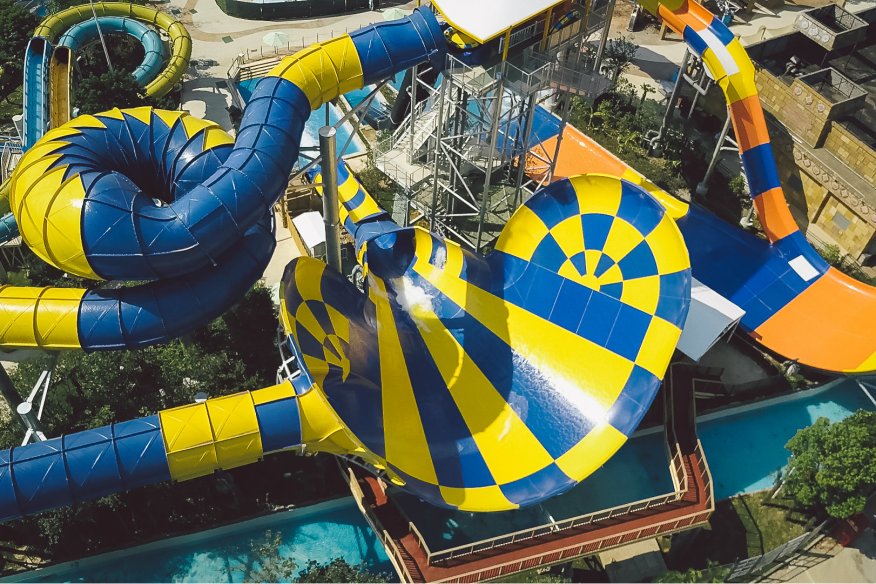 WhiteWater West
The Manta waterslide is named for its winged appearance. Riders pass through an enclosed flume, drop 23 feet, speed up and down the other side, oscillating multiple times, before exiting out of the Manta's enclosed tail. It differs from other funnel slides because the entrance shape allows for flexibility in upstream slide path, which helps accommodate restricted space requirements in indoor waterparks.
Water Park Ride/Attraction – Class B (Product cost of less than US$2 million)
1st Place
Aquatic Development Group
Adventure Lagoon
Aquatic Development Group
ADG's Adventure Lagoon combines river crossings, climbing walls, and inflatable obstacle courses into one ride that's made to accommodate every age group and skill level. The attraction can hold an active person capacity of 140 in its 3,900 square foot layout. There are also multiple access points to reduce wait time.
2nd Place
TNTY Waterparks
Splash Cabin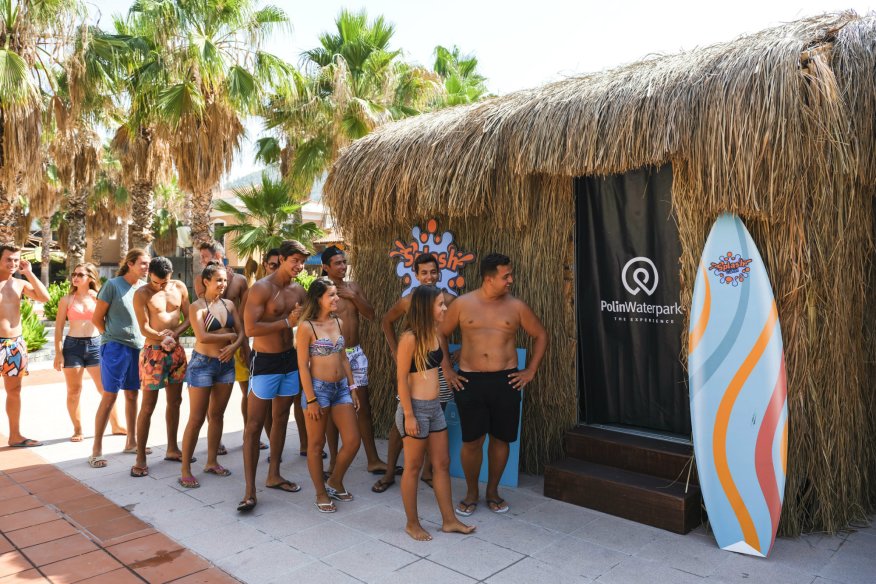 TNTY Waterparks
Splash Cabin is a 3D interactive game that allows two players to engage in a fun, water-fueled battle with animated competitors using an interactive screen. Responsive water nozzles are embedded in the screen to shoot back at players.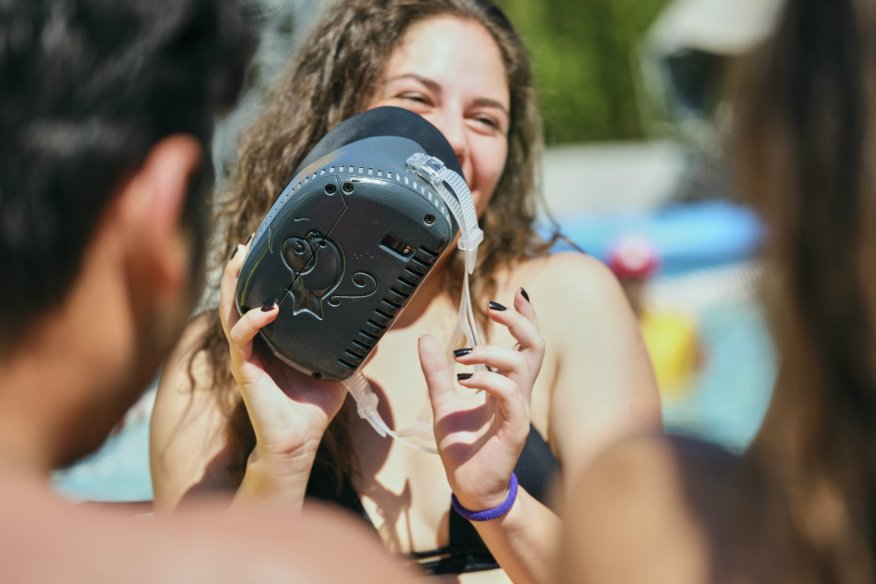 Technology Applied to Amusements – Class A (Product or service used by consumers)
1st Place
TNTY Waterparks
Splash VR
TNTY Waterparks
Splash VR provides virtual-reality experience for waterpark guests without any modifications to the structure of existing water slides. Guests put on the wireless, waterproof headset to experience a journey, such as exploring the Lost City of Atlantis. The headset senses user location in order to unfold the story.
Prism is the next generation in accesso's wearable device technology. It eliminates the need for ride reservation at kiosks. Users can hold a place in the virtual queue from the wristband's touch screen menu. The device can also keep track of entry, payments, message receipt, locker rental, and tagging of ride and park photographs throughout the visit.