19-08-2020
Key Elements of Wonderful Water Park Design
Nowadays, water park becomes more and more popular in the world. While how to make a design for water park become more and more important. Whether it is hot springs resort, spa or water park, all of them are the themes of water entertainment. And a water park design or planning mainly depends on the following three points: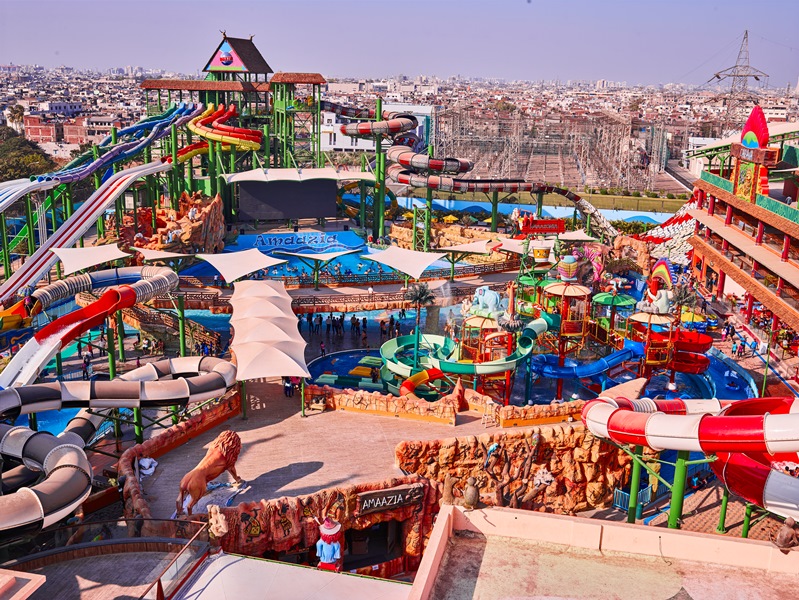 Clear themes
Determine the level of project planning and the theme of thinking (style) and do not blindly play the concept, because consumers want personal experience and personal feelings. Therefore, highlight the theme of thinking and style.
Pay attention to environmental coordination
Focus on harmony and coordination with the theme environment (including the human environment and the ecological environment). Water park design should reflect its own unique views and inject the architectural landscape and water landscape elements into the water park. Through the elegant and comfortable environment in art packaging, it will reflect the theme style of thinking in small place.
Function area is clearly defined
Step by step to carry out functional regional settings, so that tourists can intoxicate with them all over their body. The project is set to be unique and novel and then will research and analysis the needs of consumer groups and feelings. Setting the unique water park equipment and multi-functional entertainment items in water park will have its own bright and unique in the industry, and also will enhance business competitiveness and will let visitors feel the full range of water entertainment.
Are you ready to make your dreams of opening a theme park a reality? Or looking to expand your park's services and attractions with new buildings?
Our building specialists are available to discuss your theme park needs and work with you to design a theme park building!